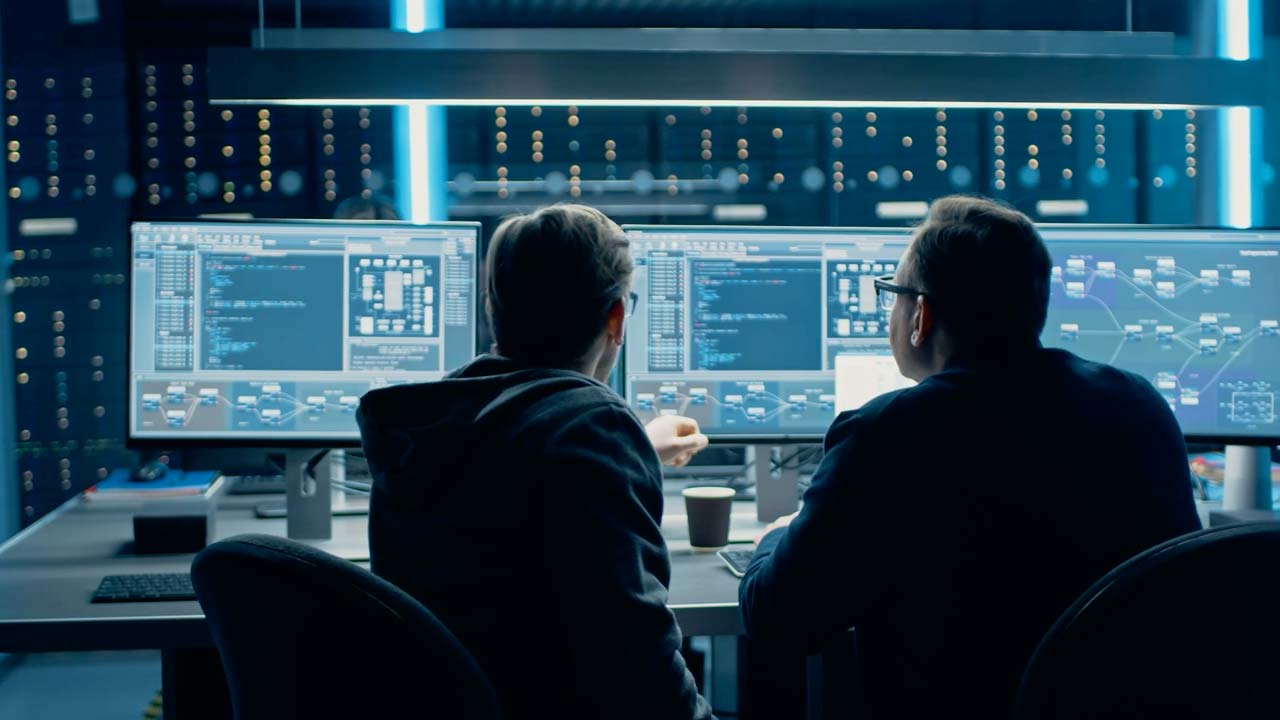 We Secure Your SAP System Landscape
To serve the high demand for cybersecurity specialists that is caused by the growing threat situation and complexity of SAP technology, we implement and operate SAP Security & Compliance processes for our customers.

As Managed Security Service Provider (MSSP) for SAP we offer a wide range of services to advise our customers individually and specifically.
We Solve Your Todays Problems
To overcome todays challenges, we implement and operate the processes in SAP Security & Compliance for your organization and address your needs. With specialized teams we are able to advise you individually and specifically to deliver best practice solutions for securing your SAP systems landscape
References
We have already helped several companies to make their SAP security and compliance processes efficient and smart


"In smarterSec we have found a reliable SAP security expert and partner to certify our SAP add-on solutions regarding ABAP code security according to the BSI standard. This allows us to proactively provide our customers with proof that the security of our products is a very high priority for us and is regularly put to the test."

Jörg Schreiber
Managing Director @ integrtr GmbH
"We use the Managed Security Service of smarterSec GmbH to have the security of our products evaluated by experts before delivering to our customers and to analyze and evaluate the monthly SAP security patches. The analyses of the individual patches and the implementation or rework have always cost us a lot of time and effort in the past. We are therefore very happy to have smarterSec GmbH as a trustworthy, competent partner at our side, who monitors and ensures the security of our products and our SAP HCM system."
Peter Pfeifer
CEO @ scdsoft AG
Service Portfolio
SAP Assessments
Are your SAP systems secured properly and does your database comply with the EU General Data Protection Regulation? Our automated SAP assessments give you complete transparency in the shortest possible time, without installation or internal analysis efforts.

Managed Security Service Program
Our Managed Security Service Program includes continuous monitoring of SAP system landscapes, vulnerability detection and optimization services to give you full transparency and control of all security-relevant activities inside your organization.
SAP Vulnerability Detection
The SAP vulnerability detection services provide you with full transparency on the current risk situation in your SAP systems and enable you to take actions to best secure your business-critical applications. We identify areas for improvements and deliver recommendations to implement.
SAP Penetration Testing
Analyze SAP applications and determine the attack potential
SAP Security & Compliance Audit
Analyze security & compliance flaws within your SAP systems
Forensic Analysis for SAP
Assess the nature and scope of the attack
SAP Security Roadmap
Detect optimizations in your security & compliance processes
SAP Security Optimization
The SAP Security Optimization services help your organization to mitigate existing vulnerabilities and improve your overall security level. smarterSec manages the complete remediation-process of detected vulnerabilities in your SAP systems, no matter if they are caused by misconfiguration, authorizations, bad coding, non-secure interfaces or missing security patches. We also help you to optimize your existing processes by implementing useful extensions into your SAP system landscape.
SAP Migitation Services
Remove vulnerabilities in your SAP systems
Process Improvements for SAP
Identify your process improvements to increase efficiency
About Us
Meet the Executives
As an independent Managed Security Service Provider for SAP, smarterSec is your trusted partner in all important Security & Compliance topics to ensure your business runs secure and stable.
With our deep knowledge, we are able to deliver best practice solutions to your organization.
What Motivates Us
Customer Focus, Trust, Responsibility, Integrity
SAP Security & Compliance in Human Resource Management
In addition to our SAP Security & Compliance portfolio, we can provide comprehensive expertise in the areas of SAP HCM & SuccessFactors together with the specialists from scdsoft AG.
Nowadays, confidential company data, especially HR data, can only be protected with a high level of knowledge and a significant amount of time due to countless and complex configuration settings of SAP systems.
WIth extensive legal requirements (GDPR), our customers are forced to invest more in the topics of data protection and data security. Improved authorization protection, protection of SAP system landscapes, monitoring of processes for security and compliance guidelines and penetration testing are nowadays no longer mandatory, but a must.
In order to serve the special security requirements in SAP HCM abs SuccessFactors, we can provide sustainable consulting services together with scdsoft AG in a strong and specialized team of experts.
For more information and blog articles on SAP Human Resource Management, please visit the website of our specialists at scdsoft.
Contact
Follow Us on Social Media