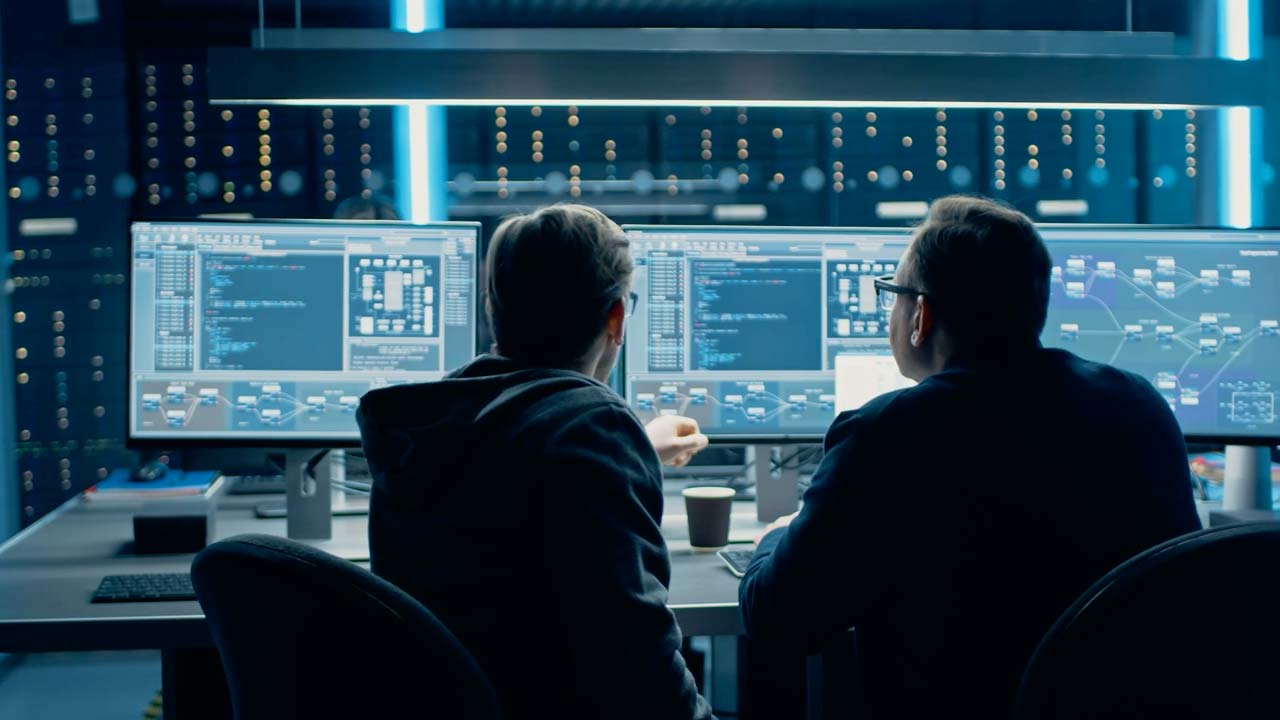 KEY CHALLENGES
SAP system landscapes are the backbone of companies worldwide and contribute to the efficient design of processes. The high level of complexity, integrations and the different technologies present the responsible with major challenges when it comes to securing their SAP systems and complying with internal and external regulations. Attackers often exploit the "human factor" as the supposed weakest link in the security chain to obtain sensitive data such as passwords. It is therefore not surprising that 70% of all attacks occur from "inside" the company, i.e., from within its own network. This makes it even more important to proactively prepare for new attacks. Because where awareness and training fail, technical protection mechanisms make the difference.
SOLUTION OVERVIEW
For a sufficient protection of SAP systems, a continuous monitoring through comprehensive vulnerability analyses must take place. The smarterSec Security Platform continuously monitors all security and compliance-relevant settings and events in your SAP system landscape in a fully automated manner.
The integrated checks cover the security of ABAP, Java and HANA-based SAP systems and thus ensure platform-independent, comprehensive protection. Individual security policies can be stored for the individual SAP systems to address different protection requirements within the SAP system landscape.
SECURE YOUR SAP LANDSCAPE
The smarterSec Security Platform is a zero-footprint solution to analyze business-critical IT-infrastructure. It was designed with the focus on SAP landscapes and does not require any installation of additional software or add-ons within the SAP environment to operate. Instead, it uses remote scanning techniques to receive information about the system and identify potential vulnerabilities, misconfigurations, and other security issues as well as GDPR violations. This approach allows comprehensive security monitoring without impacting the performance or stability of a source-system, and provides near real-time threat detection and analysis capabilities.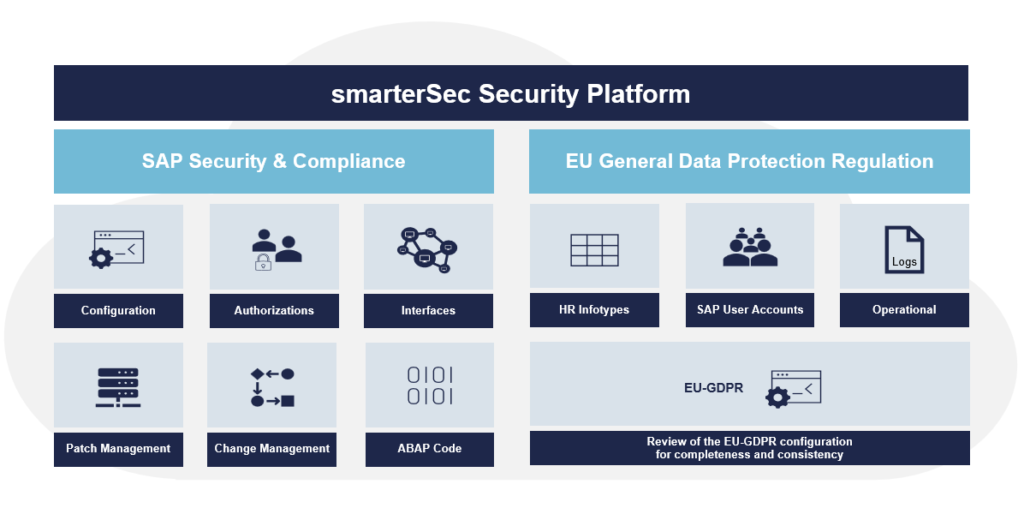 SAP SECURITY BEST PRACTICES
The smarterSec Security Platform is built based on several acknowledged market standards for SAP and our own best practices from more than 15 years of experience in SAP Security & Compliance.

View: Test case selection & result display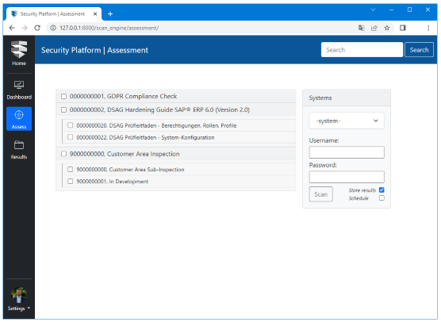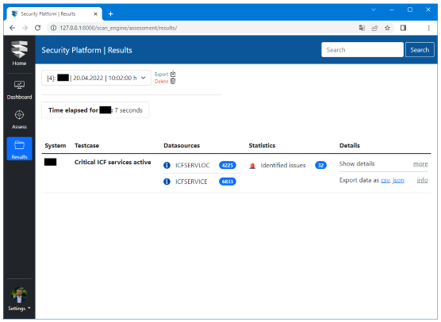 View: Results in detail & export function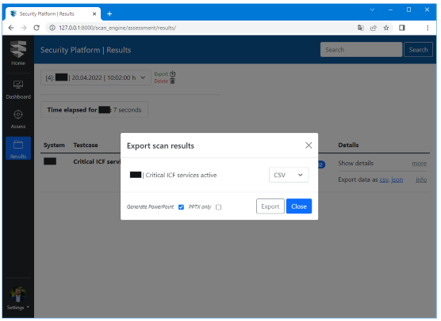 Related topics: Managed Security Service for the smarterSec Security Platform // SAP Security Risk Assessment
Contact
Follow Us on Social Media